Love and Valentine's Day hearts have inspired a light painter to create a series of romantic scenes at locations across Essex.
Kevin Jay, 50, started light painting about five years ago when he wanted to use his photography skills after dark.
Based in Clacton-on-Sea, he used a light source to "paint" the images on the landscape and capture them on his camera using a slow shutter speed.
"The time it takes to create an image varies as it depends how much I have to draw and how many different tools and torches I use," he said.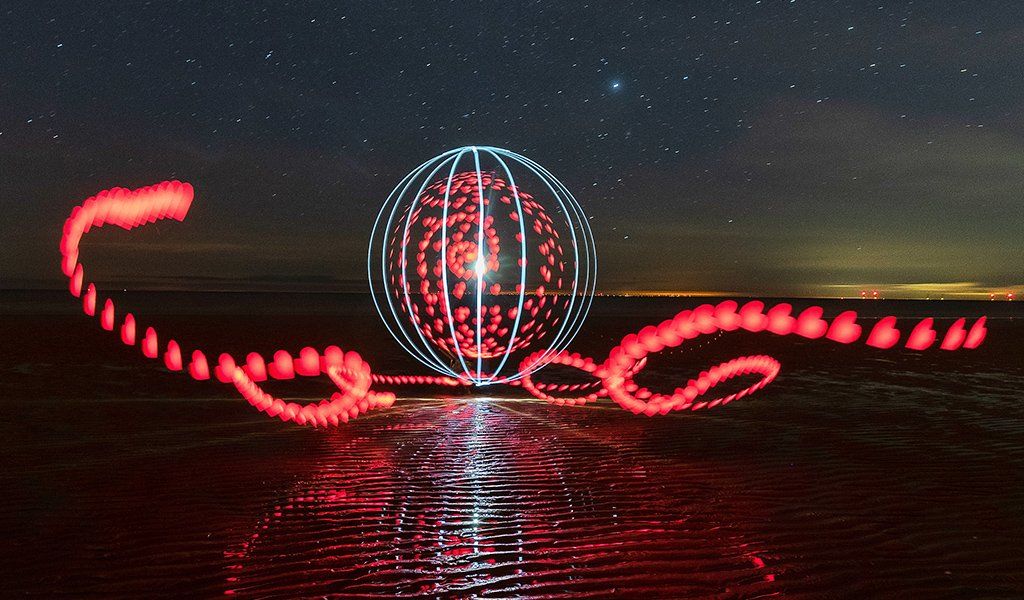 Jay added: "I use local beaches and landmarks because I know the area and conditions, especially when it comes to avoiding light pollution as I need dark areas without street lights.
"Light orbs are a favourite of mine so, if I can incorporate them into a shot, I will and filling one with hearts was a shot I really wanted to try and create."